If you're looking for a restaurant with dozens of chicken wings flavors, America's Best Wings might be the right place. Indeed, this restaurant stands by its name and guarantees to satisfy all your cravings for lip-smacking chicken wings at affordable prices through its over 30 wings flavors–it's heaven.
Besides their mouth-watering chicken wings, America's Best Wings have a lengthy list of food items, such as chicken tenders, burgers, fish, grilled subs, salads, steaks, wraps, food combos, and much more!
With so many items, deciding what you want to eat can take time. Therefore, it's essential to weigh your options. To help you enjoy the most delicious food at America's famous fast food chain, I've listed the most delectable items from their menu with the review. 
Why not get into the article's main meat?
Top 17 Best Menu Items at America's Best Wings
Following are some of the best items available at America's Best Wings that will make you keep coming back for more!
1. Nuclear wings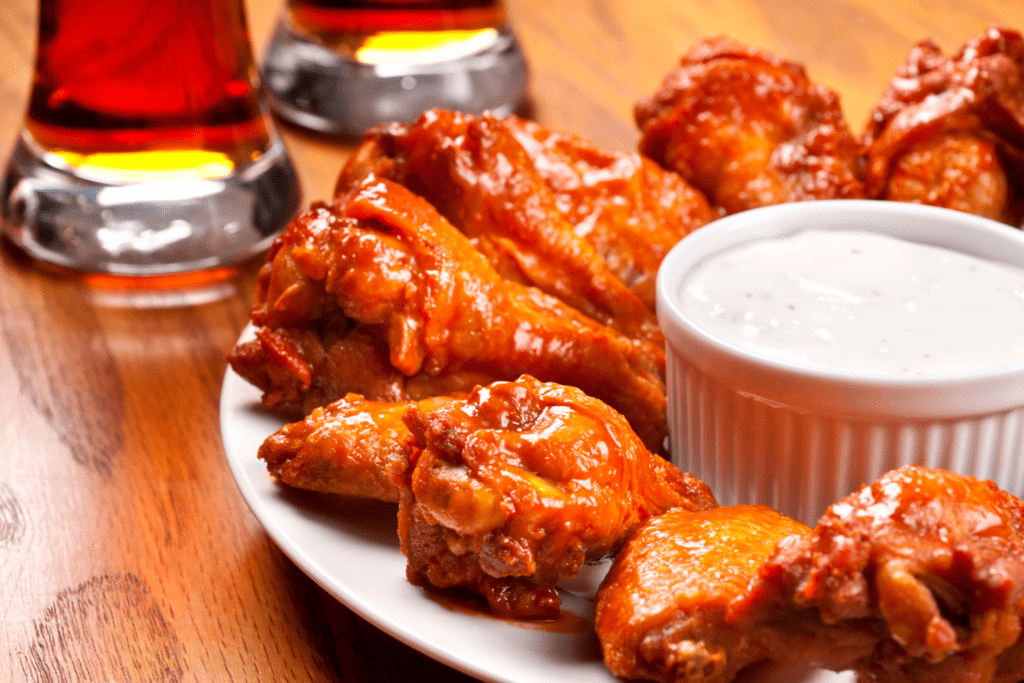 If you're fond of challengingly hot wings, you must love these Nuclear Wings, as they're the hottest wings at America's Best Wings. These atomic wings are formidable, delivering heat along with fantastic taste.  
Are they only spicy? NO!
The nuclear wings are packed with tons of flavor, and they're just as meaty and juicy and are sure to give you an excellent wing experience.
Pros 
Unique taste 
Tender, dense, and moist
Blazing hot
You can enjoy them with ranch dressing. 
Cons 
2. Classic Buffalo Wings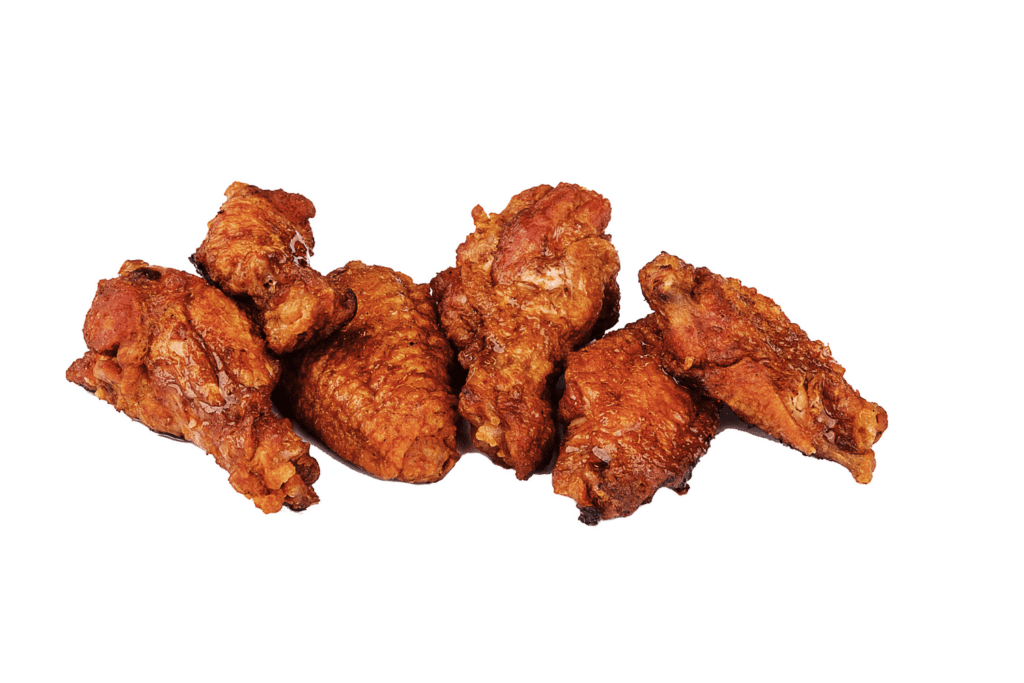 The Classic Buffalo wings are a must-have if you're a meat lover. These wings come in 30 finger-licking flavors, with some of the best being teriyaki, lemon pepper, honey BBQ, and 24-karat. 
What do these flavors taste like? I'll review them next.
Served with celery and ramped up with their blue-cheese dip, the Classic Buffalo wings are an all-time favorite and an absolute must-have!
Pros 
They're prepared with natural chicken breast.
Very meaty
They're a high source of protein.
Tasty and full of flavor
Cons 
Deep-fried, leaving behind mostly fat and skin.
Calories dense 
They are not good for the stomach as they can cause inflammation.
3. Caribbean Citrus wings
The Caribbean Citrus Wings carry a mysterious, generously sweet, but not overwhelming taste despite being.  
They're super crispy, rich in flavor, and can be enjoyed with celery and fries of your choice! If you don't like sweating hot Nuclear wings at America's Best Wing, these mild aromatic, strong "chickeny" flavors are for you.
Pros 
Cooked with 100% pure chicken breast meat
They have a robust flavor.
Crispy to the touch but juicier inside 
Cons 
4. Honey Lemon Pepper Wings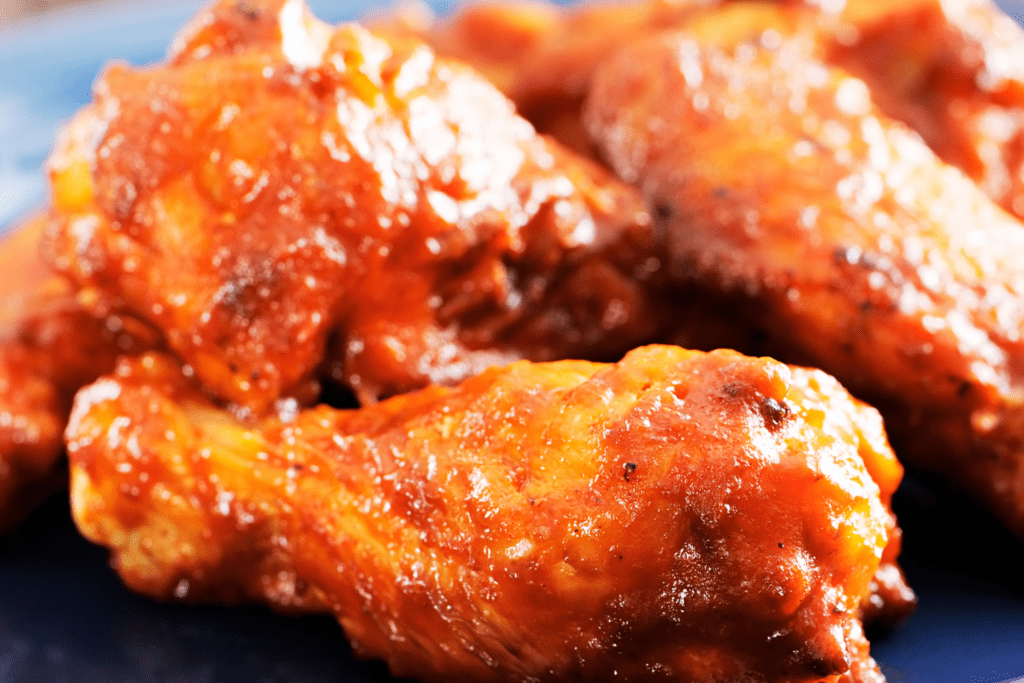 If you love the complicated taste of the wings, Honey Lemon pepper-flavored Wings are for you. These wings from America's Best Wings have a stronger flavor than the traditional, milder wings on the menu. They're mixed with sugar, soy sauce, and cornstarch, then baked until crispy.
The variety of spices, herbs, and seasonings gives these wings a delectable flavor. 
Pros 
They're crispy on the outside and juicy on the inside
Extremely flavorful 
Sweet and savory 
They're generously rubbed with seasoning
Cons 
They're very sharp and tangy in taste. 
No notes of hotness
5. 24-karat wings
Made of gold, or they're golden?  There is nothing like this about these wings. 
These are simply another flavor of hot wings sold by America's Best Wings.
The 24-karat wings are hotter than the moon dust wings, with kink coming in after you have swallowed each bite. 
The sauce for 24-karat wings is built around a gold BBQ sauce with a hint of teriyaki. These wings are great for those who love the hot citrusy flavor of the habanero. 
Pros 
A perfect combo of citrusy and spicy
Strong aroma
A nice tangy flavor
They pair best with fries. 
Cons 
6. Garlic and Parmesan Wings
Would you like to cool off the mouth heat after eating something hot? With sharp, nutty Parmesan and the subtle sweetness of good butter, the garlic and parmesan wings are classic and mild. 
Their creamy and cheesy taste, with a hint of garlic and mild spice, is perfect for soothing your taste buds.  
Pros
No artificial flavors 
Cooked with real butter
Mild in flavor  
Gentle on digestion
Cons 
You can barely taste the garlic.
7. Honey-Garlic wings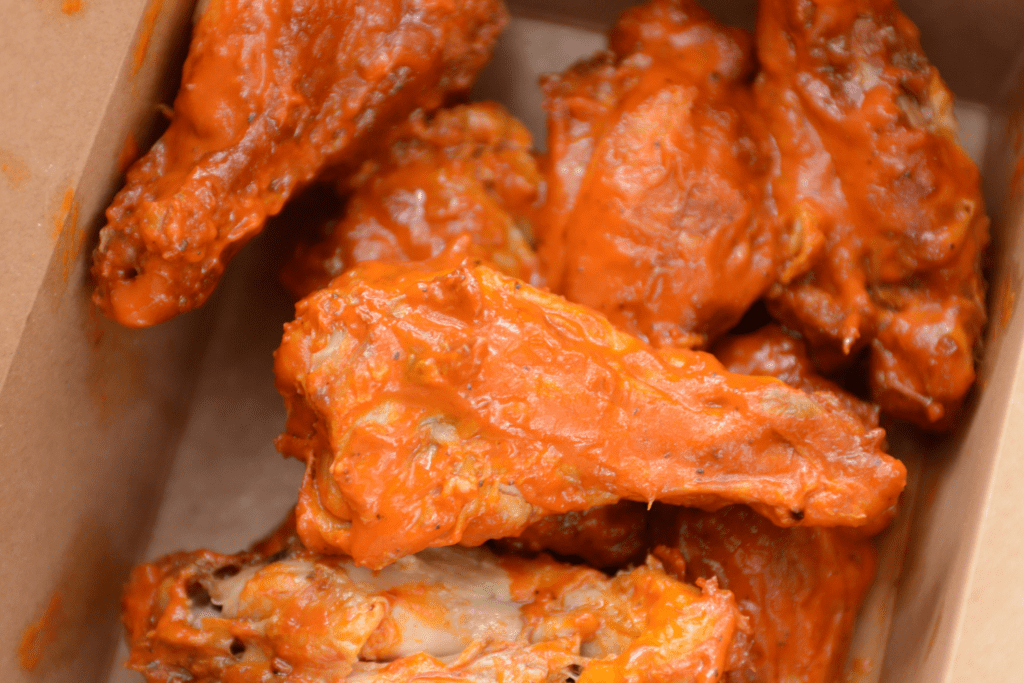 The sweetness combined with hotness always lets you enjoy a unique taste. If you agree with me, drool over these honey-garlic wings. 
They're spicy and garlicky with a hint of sweetness and sour taste. These wings provide a fantastic balance of sweetness and spicy, making their taste unique and ideal for east coasters!
Pros 
A perfect balance of sweet and spicy flavors
Extra moist as drizzled with honey
A unique taste that is both sweet and sour
Cons 
It can be messy and sticky.
8. Hot Teriyaki Wings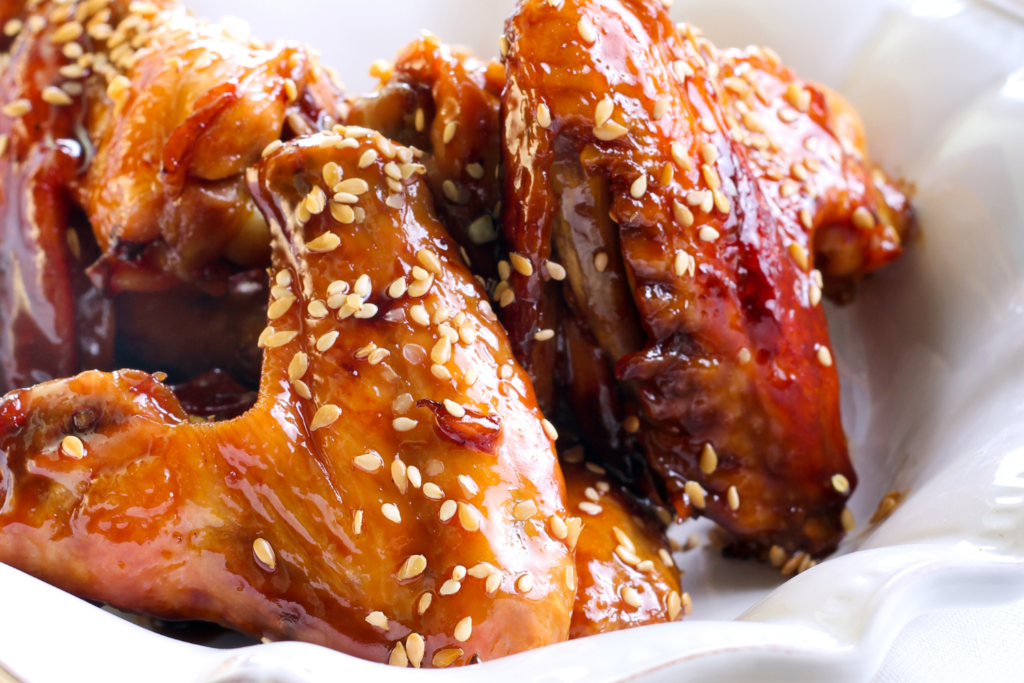 When traditional hot wings fail, you need something sensational to surprise your taste buds; the time is to try Hot Teriyaki Wings by America's Best Wings. 
These wings are marinated in a teriyaki sauce with ginger, garlic, soy sauce, and scallions. 
They contain crushed red pepper flakes and garlic salt that makes them spicy. Hot teriyaki wings can be dipped in ranch dressing or even eaten plain. 
Pros 
Firm and brittle 
The perfect balance of spices
Drizzled with sauce
Cons
It can be a bad choice if you have stomach problems.
9. Moon Dust Wings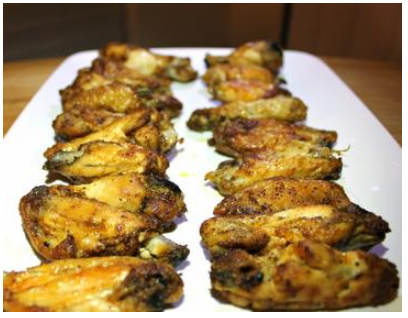 Similar in taste to Old Bay, the spice blend for moon dust wings is not as heavy, but it's more subtle than the Old Bay seasoning. The Moon Dust dry rub is applied to the wings after. They're fried. 
Super crispy in their texture, these wings contain a hint of citrus, with other flavors that give them a unique savory taste.
Pros 
Made up of real chicken meat with no fillers
Herby aroma
Superb delicious 
Crunchy and succulent 
Cons 
They might be too salty for some people. 
10. Mango Habanero wings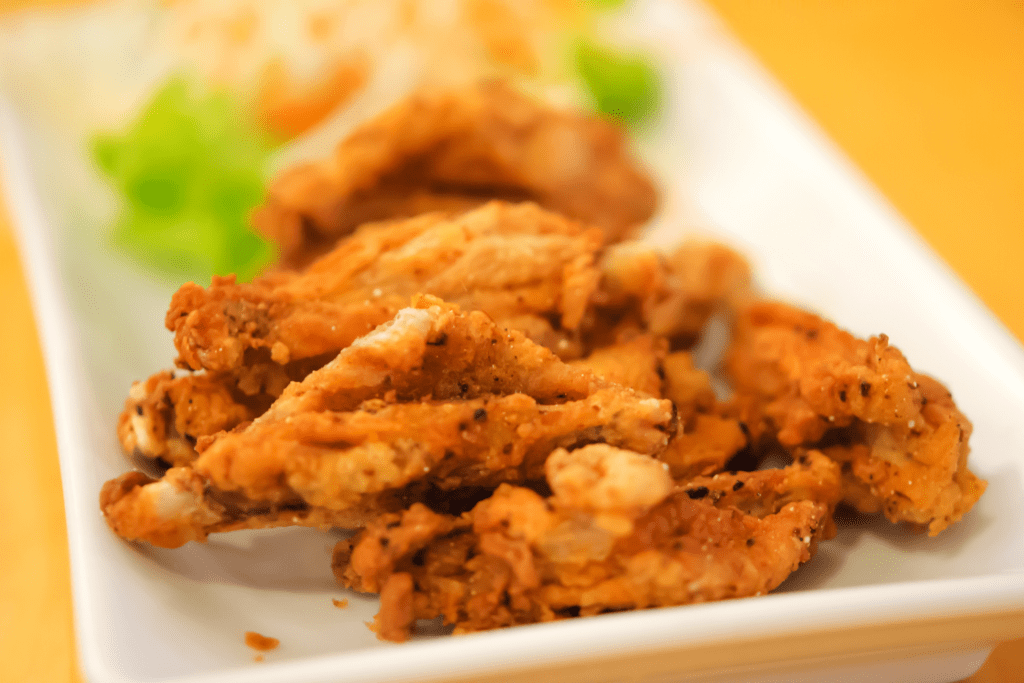 An all-time favorite, the Mango Habanero Wings are fiery, crispy, and fruity. They're topped with spicy habanero, which gives them their signature sweet chili taste.
If you've ever liked orange chicken, next time, these must be at your table next time!
Pros 
The sweet and tangy taste
Nice balanced taste
Cooked with real butter instead of margarine 
They'll take your pallet to a flavor town.
Cons 
11. America's Best Wings Veggie Wrap
Bye, bye to a craving for non-vegan platters!
Considering that they're known for their tasty chicken wings, America's Best Wings are proud to introduce veggie wraps for their vegan customers. Made with herbs-infused cream cheese and fresh vegetables, this wrap is packed with flavor.
Pros 
Low in calories
The wraps are packed with fresh vegetables.
They're generously seasoned. 
Cons 
Even though the veggie wrap is claimed to be vegan, the wraps pass through the same toasters, which contain milk.
12. Cheese Steak sub
Nothing can be more creamy on your fast food table than cheesesteaks. If you agree, America's Best Wings Cheese Steak sub is for you. They wrap the cheese steak sub with beef, American cheese, lettuce, fried or grilled onions, and mayo. They're moist, fresh, and generously seasoned.
If you wish to ramp it up more, you can always rely on the restaurant's wide range of flavorful sauces to make your sub experience more delightful.
Pros 
High in protein 
They're tucked in a fresh roll with melted American cheese
The caramelized onion gives it a signature taste
Cons 
High in fat
The bread takes away from the cheesesteak flavor 
13. Steak Bulldog
The steak bulldog is prepared with spicy bulldog sauce and flavored with the umami of vegetables and fruits. It's served with mushrooms, grilled onions, green peppers, cheese, hot dog, and steak.
Pros 
All the ingredients are natural
Sweet and tangy
Refreshing when eaten with fries
Cons 
14. Grilled Shrimp
Served with a side of rice, these grilled shrimps are a huge hit. They're generously marinated in spices and freshly pressed garlic. The shrimp are grilled until the outside has turned pink and the inside is white and opaque. 
Imagining them? Why not order?
Pros
Served with tasty rice
Shrimp is nicely done
Tender and crispy 
They're high in protein 
Low in calories and fat
Cons 
They have high amounts of cholesterol 
15. Butterfly shrimp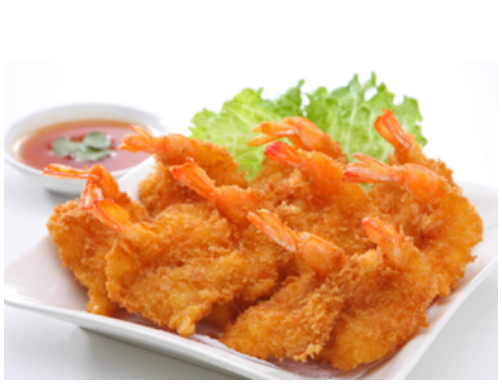 The Butterfly Shrimp is just regular shrimp spread open, giving it a symmetrical look like a butterfly. This delicious shrimp is seasoned with an exciting blend of spices and layered with a special crispy breading.
It has a sweet taste and can be enjoyed with a side of America's Best Wings, and dirty rice.
Pros 
The butterfly shrimps offer a pretty presentation.
Well cooked
A high source of protein
Low in fat and does not contain any carbs
Cons 
16. Tilapia Fish
Another amazing food of America's best wings is their Tilapia fish. This fish is firm with a flaky texture. It's tender on the tongue and holds the perfect amount of moisture. The mild taste is to die for.
This flavorful fish, paired with steamed veggies and rice, is a superb combo.
Pros 
Packed with flavor 
It doesn't taste fishy at all.
Sweet flavor
Cons 
It can cause inflammation. 
17. Hush Puppies
The hush puppies are sweet with a hint of spiciness. They have a golden brown crunchy outside and a tender, flakey inside packed with flavor. 
You can enjoy this side dish with spicy wings and seafood dishes.  
Pros 
Buttery 
Crispy and flakey 
Cons
FAQS
Does America's Best Wings sell Carrot Cake?
America's Best Wings have one of the best-tasting carrot cakes you will ever eat. Topped with cream cheese and heavy whipped cream, this cake will please all your sugar cravings!
It's deliciously creamy.
The cake is exceptionally moist.
It's high in calories.
The taste might be too sweet.
What are the best flavors at American Best Wings?
America's Best Wings are packed with various mouthwatering flavors, including lemon pepper, honey BBQ, garlic and parmesan, teriyaki, and 24-karat gold.
What do 24-karat wings at America's Best Wings taste like?
The 24-Karat Gold sauce is subtle with a sweet honey barbecue flavor that is very apparent upfront, but the spicy chipotle notes kick in after you have swallowed each bite.
The 24-karat wings are built around a gold barbecue sauce with a touch of teriyaki. 
Are boneless or classic wings better?
Boneless wings are easy to cook but are not as juicy as real ones, such as those with skin, bone, and cartilage. Although customers consider boneless wings healthier, classic wings taste better.
What oil does America's Best Wings use?
The restaurant is famous for marinating and deep-frying its wings twice in soybean oil. The secret behind their crispy, light, and flavorful wings makes you want more.
What are some of the salad dressings at America's Best Wings?
Their salad dressings include Blue Cheese, Creamy Italian, Dressing-Ranch, Honey Mustard, French, Raspberry Vinaigrette, and Thousand Island.
Conclusion
Now that you know the menu at America's Best Wings, you can decide what to choose. It depends on your preference, so you should try it first!
I hope this article has helped you go over all the menu items at America's Best Wings, and you can easily decide what the best item is after weighing the pros and cons.
universitygrill.net is a participant in the Amazon Associate program and will earn from qualifying purchases.