Finding top-quality chuck roast can be a struggle. But not anymore! Let us introduce you to Costco's delicious chuck roast. Costco is famous for its exceptional beef collection.
Chuck roast is one of their standout cuts of beef. So get ready to taste mouth-watering Chuck roast bites. Keep reading!
Costco Chuck Roast Options
Let's begin with the chuck roast option at Costco.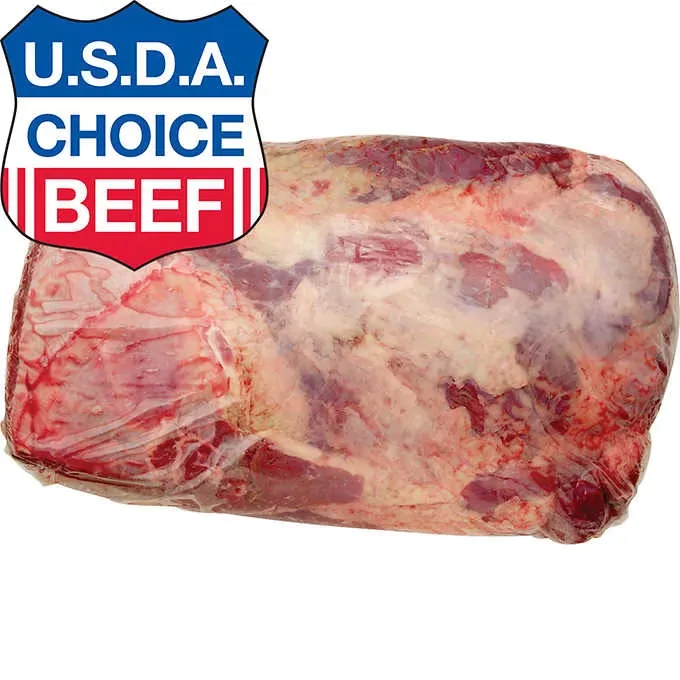 Are you a fan of Choice grade beef? Because Costco has got you covered! Costco's Choice chuck roast is a top-quality cut of meat. Its Choice chuck roast is made from the primal chuck region of the cow. It has rich marbling. This gives it a beefy taste. It's perfect to use as a pot roast.
It's a tasty beef cut that needs to be cooked slowly. The slow-cooking method ensures that the beef becomes juicy and soft. It's a fantastic choice for quick and simple comfort food!
Price
Costco sells its Choice chuck roast for $4.99 per pound. It comes in a package of 16 pounds. You can cook slow-cooked roast for your entire family!
Pros
It's tender and succulent.
It has good marbling.
You'll be left with a lot of leftovers to enjoy!
Cons
It's difficult to store.
It's only available on Costco's Business delivery website.
The package size might be too big for some people.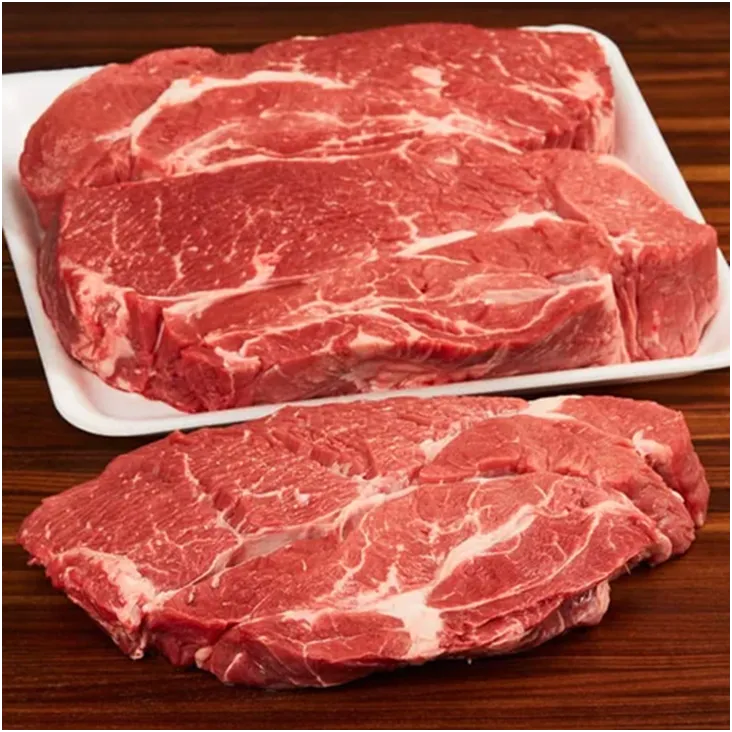 At Costco, you can also get boneless chuck roast under its brand Kirkland Signature. It's tender and delicious! With rich marbling, the beef cut is perfect for braising. It has less marbling than Prime grade beef. However, it's more popular among Costco's customers. 
It's a convenient and quick snack. Simply braise and store in the fridge for the whole family to enjoy!
Price
The cost for this chuck roast is $7.45 per pound. It's more expensive because it's boneless. The boneless cut is more tender and mouth-watering than regular chuck roast.
Pros
It's already seasoned.
It's great value for money.
Easy to prepare
It's tender and flavorful.
You can cook it in different ways.
Cons
It's only available in bulk sizes.
The pre-seasoning might not be up to your liking.
It requires a long cooking time.
Why Should You Get Costco Chuck Roast?
Nothing can beat the uniqueness of Costco's chuck roast. It's tender, juicy, and tantalizing! It's unlike any chuck roast available on the market.
Let's look at some of its key features:
High-quality beef
Costco takes pride in selecting only top-quality beef. It sources its meat from reputable suppliers. Costco is known for its excellent standards. This is reflected in its USDA Choice and Prime grade meats.
More marbling
Costco is famous for its marbling. The chuck roast at Costco has a good amount of marbling. High marbling also enhances the flavor and tenderness of the meat.
When cooked, the marbling melts and infuses the roast with delicious juiciness and richness. The result is a succulent roast.
Affordable price
Costco sells its chuck roast at market-competitive prices. It always makes sure to provide value to its customers. This means that you can get a sizable, high-quality roast without breaking the bank.
It's an affordable option. With Costco, you can enjoy a delicious and satisfying meal without compromising on taste.
Taste
Costco's Chuck roast comes from the cow's shoulder region. It's well-marbled and rich in flavor. It's recognized by its beefy taste. It has a melt-in-your-mouth texture. You can achieve its true richness by cooking it at a low temperature for long periods of time. You can also braise it in the oven for similar results.
The flavor can also vary based on the cut, the diet of the animal, and the cooking technique.
What are the Different Ways to Prepare Costco's Chuck Roast?
There are many ways to cook a delicious chuck roast. And no, we're not talking about the basic pot roasts with vegetables. We know our readers better than that. Don't believe us? Keep reading to find out!
Slow-cooker
Everyone owns a slow cooker. All you need to do is throw in your chuck roast and let it cook for a number of hours. You can also use a crock pot for this purpose. And no, you don't need a lot of ingredients to make it flavorful. Less is more when it comes to chuck roast.
Stew
Nothing's sweeter than a good old stew! You can use the seasonings of your liking for this one. Serve it with rice or mashed potatoes. The possibilities are endless! A good way to know if your stew is done is to see if it can be easily pulled apart with a fork.
Oven-braised
Braising is a great method to cook your chuck roast. It'll give you tender and delicious results! You can slice or shred the roast once it's cooked. You can use it to make sandwiches or serve it with noodles.
Grilled
Summer's coming up. Do you know what that means? BBQ parties! You can go all out and impress your friends than to grill up some chuck roast from Costco. It takes more effort than preparing a pot roast. However, the smoky flavor is worth the hassle.
Soup
You can also incorporate the rich flavors of chuck roast into a yummy soup! You can eat the soup by itself or with crusty bread. Add your favorite veggies or herbs to the soup to give it that extra kick!
FAQs
What size is Costco chuck pot roast?
The Costco chuck pot roast is typically 16 pounds in weight. It is a boneless roast cut from the chuck, a well-marbled beef cut that is well-suited for slow cooking. The roast is sold in the meat section of Costco stores.
Prime grade chuck roast vs choice grade, what's the difference?
When it's about the difference between prime and choice grade chuck roasts: it all comes down to the marbling. Marbling refers to the fat that's spread throughout the meat. Prime chuck roasts have a lot of marbling, while choice chuck roasts have less of it.
Now, why does marbling matter? The more marbling there is, the juicier and tastier the roast will be. When you cook the meat, the fat melts, giving it extra moisture and flavor.
Prime chuck roasts are usually reserved for grilling, broiling, or pan-frying, which are dry-heat cooking methods. On the other hand, choice chuck roasts can be cooked using either dry-heat or moist-heat methods.
To sum it all up, here's a handy table that breaks down the main differences between prime and choice-grade chuck roasts:
| Feature | Prime | Choice |
| --- | --- | --- |
| Marbling | High | Low |
| Tenderness | Very tender | Tender |
| Flavor | Very flavorful | Flavorful |
| Best cooking methods | Dry-heat | Dry-heat or moist-heat |
| Availability | Limited | Widely available |
| Price | More expensive | Less expensive |
Choose a prime-grade roast if you are looking for the most tender and flavorful chuck roast. However, if you are on a budget or can't find a prime-grade roast, a choice-grade roast will still be a delicious and satisfying meal.
Conclusion
Costco's chuck roast is an amazing cut of meat. It's perfect for grilling and braising. You can eat it by itself or incorporate your favorite sides with it. Either way, it's a fun-packed meal!
So, go ahead! Get your chuck roast from Costco now!
universitygrill.net is a participant in the Amazon Associate program and will earn from qualifying purchases.