If you're one to search online about "Costco Wagyu beef," for sure I know 2 things about you: 
You have enough money to cook a memorable dinner for yourself.
You want to ensure you buy the best wagyu cut at Costco. 
Agreeing? Good to know!
While buying Costco wagyu beef, you must consider many aspects to make the right decision. Considering the high prices, you want to get the best possible deal. 
Various options are available at Costco, so which one to buy? 
A few things to keep in mind while buying wagyu beef from Costco are the quality of the meat, the price, cut type, and origins. 
This article will look at all the aspects and explain everything you need to know about buying wagyu beef from Costco. We'll also answer some commonly asked questions, such as if it's worth the price tag.
1- At Costco, you can Find Wagyu Beef of Different Grades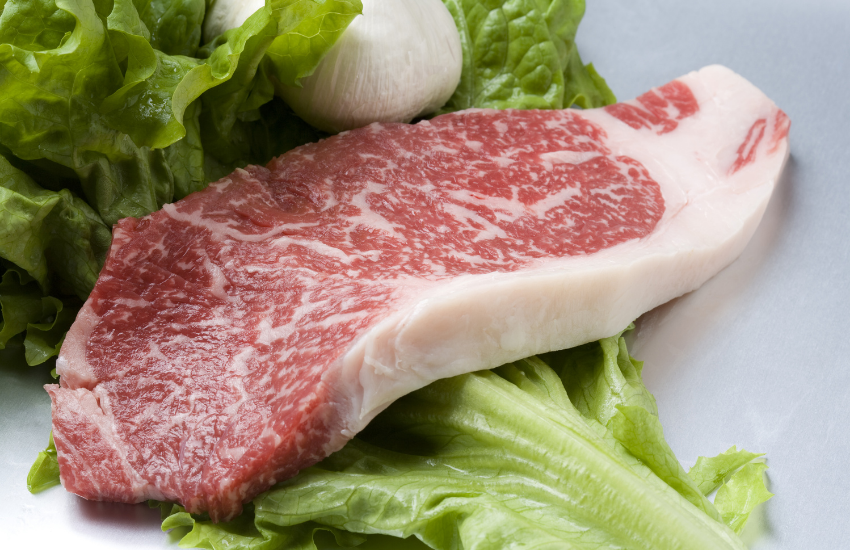 If you're thinking about buying wagyu beef from Costco, it's essential to understand the different grades of wagyu beef. 
The wagyu beef available at Costco is of different grades. They range from A1 to A5. with A1 being the lowest and A5 being the highest. 
In Japan, Japan Meat Grading Association (JMGA) does grading of wagyu meat based on many things, such as:
The beef's color
Meat's marbling
Texture
Fat ratio
Most of the time, the Japanese grading system gets used, yet the Australian and American grading systems also exist and are used worldwide.
The grading system uses the alphabet and numbers. The alphabets show the yield grade or, in simple words, the 'cutability' of the meat. Grade "A" means the wagyu beef is above standard; grade "B" implies standard, grade "C" is below standard. 
Similarly, the numbers represent the quality of the meat. The higher the grade of wagyu beef, the higher the price and quality.
Though you can find a wide variety of wagyu beef at Costco, the two primary grades are A5 and A4, with A5 being the highest quality. 
A5 wagyu beef has intense marbling and high-fat content, giving it a rich buttery flavor. A4 wagyu beef is also high quality but has slightly less marbling. The price range also varies depending on the quality of wagyu beef.
2- You can Find Wagyu Beef at Costco from Different Brands
Various well-known brands of meat sell wagyu beef at Costco. Some of them are:
Authentic Wagyu
D'Artagnan
Rastelli 
Holy Grail Steak Co.
These brands are well known for the quality of the beef they produce. 
3- You can get  Costco Wagyu Beef at Different Price Ranges, Yet, it's Still expensive!
Of course, you may wonder why it's so expensive. Wagyu beef is a type of Japanese beef that is well-marbled and incredibly delicious. It's also quite rare. Purebred wagyu is only available in japan and rare in other parts of the world, which is why it commands such a high price tag.
The price range of wagyu beef available at Costco is as low as $109 to as high as $2000. 
The Japanese government itself closely regulates the production of wagyu beef. The high price of wagyu is because of many factors. Time and effort spent raising Japanese cattle, careful attention to every detail, and using high-quality feed and grass determine the ultimate sale price.
No questions need to be asked about wagyu beef being one of the market's most expensive, premium, and highly sought-after beef products. Famous for its buttery melt-in-your-mouth texture, it's definitely worth the price.
4- Different Cuts of Wagyu are Available at Costco 
A variety of cut types are available at Costco. 
New York strips: tender wagyu steaks are a part of the short loin of a cow 
Brisket cuts: this type of cut comes from the breast of the cow. The brisket meat is tender, juicy, and soft when slow-cooked. 
Sirloin cut
Burger patties 
Whole tenderloin 
Bulgogi slices 
Sirloin/ribeye steaks
Bacon wrapped cubes 
5- Not all Wagyu Beef Products at Costco are Worth Buying!
If you want to buy wagyu beef, don't let the size or the price of the wagyu beef decide. Observe the grading system on the meat packaging and ensure that the cut type you purchase is a tender cut type. 
Here are a few badly reviewed Wagyu beef cuts or products at Costco that you should avoid:
D'Artagnan American Wagyu Beef Strip Steaks;
A5 ground beef;
Japanese Wagyu A5 chuck roll Korean;
Japanese A5 Wagyu Zabuton;
D'Artagnan American Wagyu Beef Filet Mignon are the products to avoid at Costco. Having been rated 3 stars and 2.5 stars, you would not want to waste your money on a mediocre product.
In short, it's best to choose wagyu beef that is of grade A5 and has good reviews. The higher the grade, the higher the amount of marbling in the meat, providing you with the best taste. If you're willing to pay a few dollars more for the taste, then you should select wagyu beef of A5 grade.
6- Still, you can Find the Best Cut type of Japanese Wagyu at Costco!
Costco has a variety of wagyu beef cuts available. From burger patties to a whole tenderloin. Make a purchase depending on what kind of dish you want to make or which meat cut you enjoy.
But few are worth buying. Below we've listed the most lucrative options:
Shipping Details and Additional Information 
In most cases, Costco delivers wagyu beef within 2 days, but a same-day delivery option is also available. The wagyu beef is shipped uncooked and frozen in its original state. Besides that, they offer a return and exchange policy as well. Gift packaging on request is also available.
FAQs 
What different parts of wagyu beef can you observe to determine the quality?
The quality of wagyu beef depends on many factors. The most important one is the marbling in the meat. The more the marbling, the better the quality and the higher the price. Besides this, you can check the grade of the wagyu beef. If it's A5, then you are good to go.
What size of wagyu beef should you go for?
The size of your purchase will depend on your cooking style and how you want the meat cooked. Costco offers sizes ranging from 2 pounds to 41 pounds. So you can pick the size that best suits your style and cooking preference.
Why should you buy wagyu beef at Costco?
The wagyu that Costco sells is trimmed. If you purchase meat from a supermarket, the fat is usually not trimmed off before you buy it. As a result, there is an additional gain in weight of between 15 and 20 pounds. 
In the case of other types of meat, this is not as much of an issue. However, it does not apply to wagyu beef. Wagyu beef is already quite expensive to buy, so imagine the price if the fat is not trimmed. You will not need to pay extra for the fat that has been removed from the wagyu. The reason is that the marbling inside the meat is enough to satisfy your needs.
You should also buy it from Costco because they sell it reasonably. Wagyu beef is sold at Costco for 99 dollars per pound, while at other places or supermarkets, it's priced between 149 and 199 dollars per pound. So if we compare Costco prices with other places, Costco's prices take the win. 
Is the taste of Costco wagyu worth the price?
Wagyu beef is worth buying from Costco, with prices as low as 109 dollars. Wagyu beef instantly melts in your mouth, unlike other meats you must keep chewing. Famous for its intense marbling and rich flavor, it's worth the price. This is what famous pitmasters and steak lovers confirm.
How credible are the brands selling wagyu meat at Costco?
Many famous and authentic brands, such as Authentic Wagyu and D'Artagnan, sell wagyu beef at Costco. These brands are well known for the quality of the beef they produce and have been in business for a long time.
Where does Costco get its Wagyu beef from?
Some brands selling wagyu beef at Costco import their meat directly or indirectly from Japan. However, some brands have cattle farms based in America, so the wagyu beef they sell is raised in America.
What are the sizes available at Costco?
The sizes range as low as 2 lbs to as high as 41 lbs. However, remember that a bigger size does not mean higher quality. Look at the grading of the meat before making a purchase.
Final Thoughts
By taking care of several factors, you can buy wagyu beef at Costco! However, we hope that after reading this article, you can make an informed decision.
In short, Costco wagyu beef is a great option for those looking for a high-quality, affordable piece of meat. The beef is marbled and tender, making it an excellent choice for special occasions. 
Note: This article is solely for information purposes to help our readers with their best experience at Costco. We don't earn any commission from Costco.
universitygrill.net is a participant in the Amazon Associate program and will earn from qualifying purchases.