What is the first thing to come into your mind when you ask yourself about the exact tiger's blood flavor? I think it's "tiger's blood, " probably a bit salty if you try to be realistic. 
But what about the tiger's blood syrup taste then? The short answer is, "it's sweet."
So, What Flavor is Tiger's Blood?
This flavor, "Tiger's Blood," comes from the ideal combination of fruity watermelon and strawberry taste, with a trace of coconut flavors. The strawberry enriched in Vitamin C serves as the primary taste in Tiger's Blood, giving it a blood-like red color and a burst of energy. 
Further, watermelon provides hydration and adds a sweetness that balances out the sourness of the strawberry. Lastly, the little trace of coconut adds a tropical scent and flavor along with some glucose to stabilize your sugar levels and lighten up your mood.
What is Tiger's Blood, Exactly?
Tiger's blood-flavored syrup is a kind of sweet syrup (not excessively sweet) featuring flavors of "Tiger's Blood" to fascinate and engage you. It's a combination of flavors of watermelon and strawberry topped with the tropical freshness of coconut. This syrup is most popularly used on top of shaved ice.  Yet, the syrup also has artificial flavors like citric acid and added preservatives.
It is one of the best-selling flavors for shaved ice. Not only is it a perfect treat for summer, but it can also be enjoyed all year round. You can make a bunch of desserts from this syrup. From children to adults, everyone can enjoy this treat.
Where Does the Name "Tiger's Blood" Come From?
The exact origin of the name "tiger's blood" is unknown. Some people wrongly believe that the entertainer, Charlie Sheen, had to do something with it because he mentioned the name in one of his interviews with Esquire Magazine. 
However, tiger's blood flavor flavor had already been around decades long before his interview. He just made the name more popular and known to the people, especially in America.
Though the exact details are unknown, some other people still believe that the name comes from its deep red color, refreshing color, and exotic taste. It's why the flavor almost roars like a tiger to perfectly fit the name "Tiger's Blood."
When was "Tiger's Blood" Invented?
It's believed that a Hawaiian shaved ice stand first came up with this flavor somewhere around the 1940s time. And, from there, Tiger's blood became the most wanted ice flavor. 
You'll see many people making claims they invented the tiger blood flavor. Yet, the actual origins of Tiger's Blood remain a mystery to this day. 
However, it may have originated somewhere in the Southern part of America and later made its way to Hawaii, where this flavor as syrup, served on top of shaved ice, became a popular snack. The owner of HawaiianShavedIce.com, says, "it originated in the Texas area at least 25 years ago. It's definitely a southern thing: Texas, Louisiana, Florida, and North Carolina, mostly."
What Does "Tiger's Blood" Taste and Smell Like?
The Hawaiian shaved ice syrup Tiger's Blood tastes delicately sweet and a bit sour (the higher notes of strawberry) but it's also refreshing, like the ideal combination of fresh watermelon and strawberries with a hint of coconut in it. Similarly, Tiger's Blood flavors and fragrances have a mixture of three main fruits.
One customer who bought the syrup said, "It sent my taste buds running wild. I found it so delicious the flavor is intense and just pops." If you are a fan of fruits, you will like the taste.
Another customer at Walmart described it as "the best snow cone flavor."
What Can you Make from Tiger's Blood Syrup?
The sweet syrup can make fruity-flavored shaved ice, gelatos, slushes, ice cream, snow cones, party punches, cocktails, and whatnot. A perfect ingredient for making desserts that both adults and children can enjoy. Not only perfect to beat the heat but can be used all year round.
Snow Cones or Shaved ice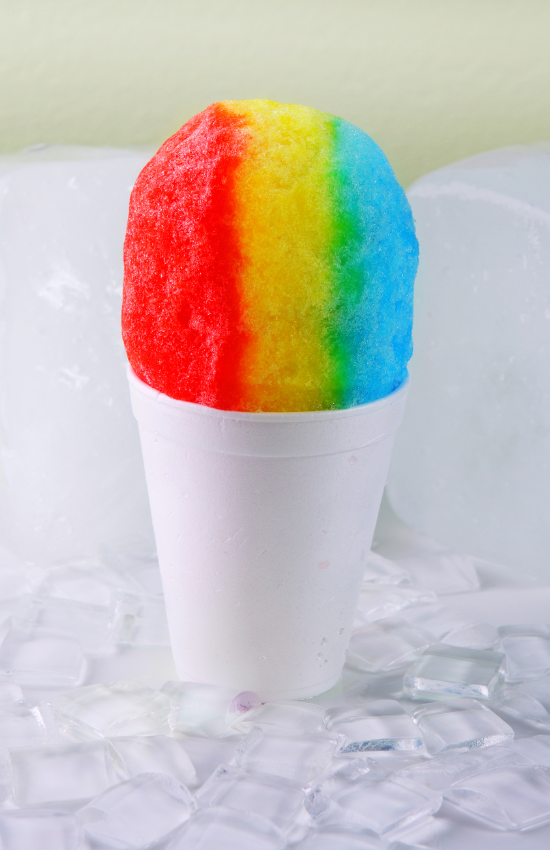 It is one of the best-selling flavors for shaved ice and can be enjoyed as snow cones. Many shaved ice stands sell it, but you can easily make it at home. All you need is a blender, some ice cubes, and Tiger's Blood syrup.
Blend up some ice, pour the syrup as much as your heart desires, and enjoy Tiger's blood-flavored shaved ice. To make a snow cone, blend the syrup with ice, place it in a cup, and enjoy the burst of exotic flavors on your tongue.
Tiger's Blood Drink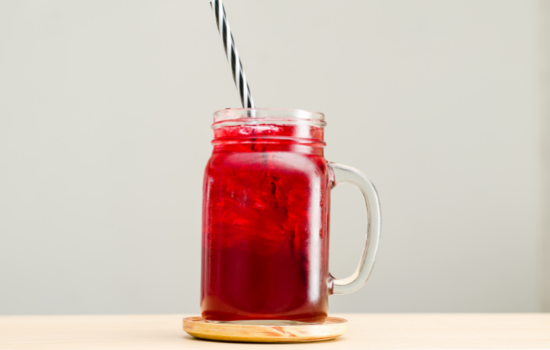 Tiger's blood syrup will get the job done if you're looking for a fun party drink for adults or kids. To make a Tiger's Blood drink or a tiger's blood-flavored party punch, mix the syrup with rum or any alcoholic beverage. 
Add the amount of syrup according to your taste. If you are not a fan of alcoholic drinks, you can also mix them with ginger ale. Add red food coloring for a mysterious deep blood color. Perfect for parties.
Tiger's Blood Slushie/ Ice-Cream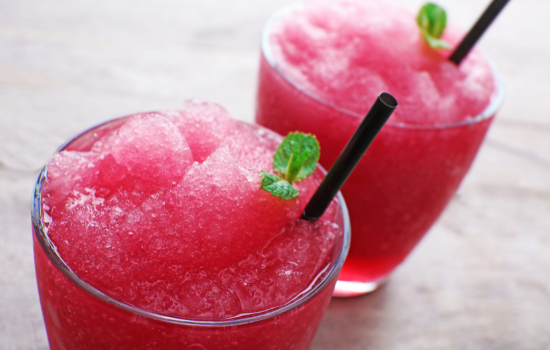 Add chunks of watermelon, strawberries, and a little coconut extract to a blender. You can use sugar as a substitute for watermelon. Blend until smooth and serve. You can simply put this mixture into an ice cream maker to make ice cream. Add red food coloring to give it a blood-red color.
You can easily get your hands on a tiger's blood syrup from Amazon. Many famous brands like Hawaii Shaved Ice also sell Tigers Blood syrup. They sell syrups of various flavors and report that Tiger's Blood is always one of its best sellers.
Can you Make Tiger's Blood Syrup at Home? YES!
If you want to enjoy the freshest tiger's blood syrup for your tiger's blood shaved ice or desserts and have summer fruits, you can also make the syrup at home. It's easy than buying from a store. Here is how to make it:
Ingredients:
1 cup of strawberries
I cup of watermelon chunks
1 tbsp of watermelon extract or 1 cup OR coconut water
2 cups of white sugar
½ cup of water
Instructions
Blend all ingredients in a blender and strain them to remove any chipmunks or seedlings.
You can also boil it for 1 minute if you want to refrigerate it or use it fresh.
You can refrigerate the syrup up to 4 weeks.
How Long is the Shelf Life of Tiger's Blood Syrup?
Most syrups have a shelf life of 1 year and don't need to be refrigerated. Check the expiration date given on the syrup bottle.
Level up your drink and dessert game with the fruity and tangy flavors of Tiger's Blood syrup. A perfect treat not only for summers. And the best part is that no tigers were harmed while making this tiger's blood flavoring. Only some poor watermelons and strawberries, probably. 
universitygrill.net is a participant in the Amazon Associate program and will earn from qualifying purchases.