Are you looking for the best grill mats? It goes without saying that out-of-doors barbecue parties are instant mood and mind refreshers, but these mood freshers can become mood spoilers before you can say knife. Didn't you get what we mean with the mood spoilers here? 
Come on; we are talking about the fire resulting from any small act of negligence during usage of the large cooking grills. Continuing this, outdoor cooking is always at a risk of catching fire and ruining everything around. 
Not just this, but you may also have to face an after-party mess that you will get on the surface of your deck and patio. And this mess is mainly in the form of grease and tough stains. 
But do you want your parties to end up without having a hotchpotch of stains or grease and free from the fear of fire? If yes, we warmly welcome you to the complete content about the best grill mats for the safest BBQing on any surface. 
Using fireproof bbq grill mats is a must-have for a safe open-air cooking experience. So, before planning any cookout, don't skip adding grill mats to your grill accessories. 
If you are also looking for one, let's probe and go through a detailed review of some of the best mats. We are sure you will find a perfect option according to your requirements until reaching the final verdict. 
Best Grill Floor Mats for Concrete Patio and Composite Deck
Here we begin with our review.
Do you want to pick the best grill mat that possesses maximum temperature-bearing capacity? Or simply, you're looking for the best BBQ grill mat with about 500 degrees Fahrenheit heat resistance? No need to surf anymore as we are here with your desired product in the form of GRILLTEX under the grill mat. 
The most important thing that everyone wants to know before buying a mat is the size or dimensions. Well, this one is about 39 by 72 inches. Hence, if your grill is small to medium-sized, this grill mat is a perfect fit. 
Do you know why you need a mat to place under the grill? Yes, it's because grilling can mess up the surface with grease, stains, and all the other garbage. 
Then comes the most exciting feature, i.e., the heat resistance of the product. You'll be amazed to know that this mat can bear up to 500 degrees Fahrenheit and is more than enough. And you can grill your favorite food without having a fear of any damage to the mat. 
Warranty is always something to protect your product from making it useless. If you find any manufacturing defect, you can use this warranty to replace the defective item with the new one. So yes, nothing to worry about. Just put your hands on this product and let it satisfy you to its fullest. 
On the downside, it's thin and not suitable for decking, so you have to think twice before picking this cooking and baking mat. 
Why love this grill mat?
It has trouble-free cleaning.

The mat is durable.

It has resistance against the fiery heat of

500 degrees Fahrenheit.

It's the best option for concrete surfaces.
What are some cons?
It's not suitable for PVC decking as it can leave stains.

The mat is not thick enough.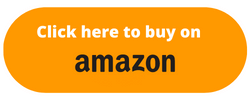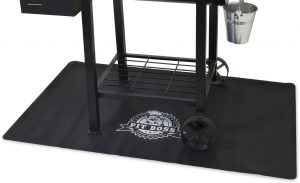 Here comes one of the optimum options famous among pro grillers who care more about durability than the price. It's the Pit Boss BBQ grill mat to make your outdoor grilling worry-free. 
Though it's single under a colossal price tag, yet single, but this grill mat offers you entire satisfaction with value. 
Don't mope about your health as this mat is PFOA-free, thus not harmful for you at all. Above all, they even prevent the risk of cancer. So pick this product without any doubt. 
Now come towards its versatility. Don't say you can use it on concrete, but it's suitable for the deck as well. No matter what spills during your BBQing, this thin rubber will prevent that from reaching underneath.
The next question can be, who is easy to clean? The answer lies in a simple wash. Yes, It's' to quick to leave all those particles that could hurt your deck or concrete floor.
This grill mat is exceptional for its performance; you can believe it. Yet, as soon as you unpack it when you first receive it, it can seem pretty flimsy and less durable. However, the case will prove vice versa. Hence, for your money, the value is fabulous. But it's still pricey, unlike dozen of its competitors.
Why love this grill mat?
It's durable despite seeming thin.

It has the ideal size to sit under your grill.

You get the perfect value for the money spent once.

It's a bbq grill mat for the patio, deck, and concrete.
What are some cons?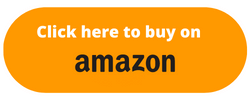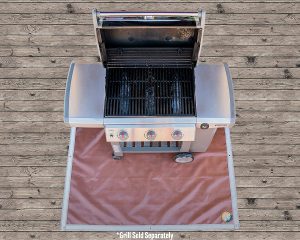 Outdoor grilling, especially at charcoal grills, is not always safe. It can sometimes pop out embers that can damage everything around. To keep you safe, the ember mat can give you complete coverage from this risk and a secure grilling experience. 
You won't get silicone coating in all the mats. Yet, this grill mat is specially designed with a food-grade silicone coating to prevent itching when handled. Moreover, due to this, it won't get fibers in your cooked items. Thus, it ensures a safe eating experience as well. 
Do you know what the top-of-the-line feature in this product is? It's the high reflective edging. This reflective edging is to give high visibility even at night.
Do you feel your previous grill mat doesn't fit in windy conditions? No, this one won't leave its position in windy conditions. We are sure about it because there are 8 stainless steel edge grommets to give an excellent grip to this mat. 
The point that we are going to discuss next may make this product your favorite one. Guess what is it about? No? This USA-based 67 x 60 inches fire pit mat meets all the USFS and BLM fire blanket standards. Furthermore, there is a one-year warranty available with this ember mat. 
Okay, so this was all about its features. Now come towards the next section that shows its weak points. Before buying this product, you must know that you have to use a heat shield when using this product on grass or decking that is highly sensitive to heat. 
If you use a fire pit with less than 10 inches of airspace, this grill mat won't prevent the heat transfer to the surface underneath. 
Why love this grill mat?
The mat Meets all USFS and BLM fire blanket standards.

It has excellent visibility in darkness because of high reflecting edging.

The grill mat offers complete protection from popping embers.

It's safe to handle because of food-grade silicone coating
What are some cons?
The mat is not much suitable when grilling on grass.

It might not be fit for heat-sensitive decking.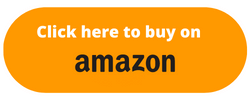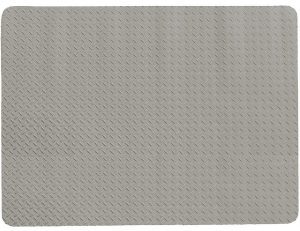 Want to opt for something large yet with a unique pattern? Resilia has made this diamond-plated sandstone-colored large grill mat for you. 
This machine-made mat is perfect to use for your large-sized grills to have complete coverage on the surface. It won't go wrong if we say that this one is heavy-duty protection to your decking. 
And its high-quality PVC vinyl makes it super durable and on the list of top-class grill mats. So you can now enjoy your family dinners and friends gatherings on your patio without any fear of greasy surfaces, rust, and stains. 
For excellent durability, it's made of waterproof polypropylene; thus, you can use it indoors and in the outer air. And the PVC vinyl is also DINP-free and phthalate-free, thus making it completely eco-friendly. 
And I guess nothing is more important than having a grill mat that is nature-friendly, flame retardant, durable, and with heavy-duty protection. 
Going deeper, it is also slip-resistant, easy to clean, and its grooved patterns give a fantastic appearance but also helps in liquid channeling. So adding this product to your cart can be a smashing shot. 
If you are using this on your vinyl or composite deck, beware, as this can leave stains on it. And these stains then now become impossible to come off. 
And the edges also curl up and become difficult to flatten in the original position. So, keep these points in consideration before bringing this best grill mat to your home. 
Why love this grill mat?
It has fantastic durability.

The mat is eco-friendly.

It's on-slippery.

It has a unique appearance.
What are some cons?
It can stain on composite decking.

Edges can curl up and might not come back to their original position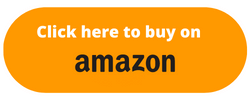 With a wide variety of options, we are starting reviews for the best grill mats of the CGMT-300 from Cuisinart. And Cuisinart is among the top-listed brands when it comes to having outdoor cooking essentials. This premium deck and patio grill mat is 65 x 36 inches and gives perfect coverage to your medium-sized grills. 
Material is something that you cannot compromise on. This product is made from Polyvinyl Chloride- an excellent material for the mats. And it is highly durable and can serve you for a long time. 
If you place this mat under your grill, your patio will stay safe from grease and stains. All the greasy material will stick to the mat, so you may have to spend a little effort cleaning it. 
But this doesn't mean that you'll have to work hard to clean it. The thing you've to do is to spray it down with a garden hose. And ta-da, it is ready to serve you for the next use. 
It's not specific for just gas/propane grills, but you can use it with smokers and griddles as well. So, a single grill mat is enough to use under multiple devices. 
The rectangular-shaped grill mat weighs just 10.58 pounds, so it is super easy to move. In case there is any fault, you can use the warranty that is valid for 12 months. 
Now comes the section that is just based on the improvements needed to have in the product. Initially, the material starts to fade away, losing its original color. Thus, it can be a major drawback for this product. Secondly, it is not recommended to use composite decking. That's so because if the water stays beneath the mat, the composite decking may face discoloration. 
Why love this grill mat?
It's easy to clean

The mat equally works for griddles, smokers, and gas grills.

It has a 1-year warranty.
What are some cons?
It can cause discoloration to the patio.

The color can fade away.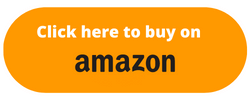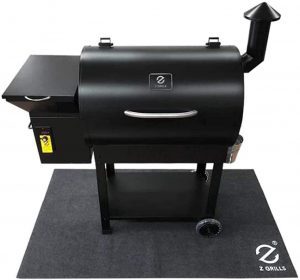 How about getting a bbq grill mat that is easy to store, oil-proof, easy to clean, and with high-temperature resistance. But you can say Z GRILLS under the grill protective mat is the best one as it is with all these fantastic key benefits. 
We want you to guess what the thing that makes this grill mat durable and serve for a long time is? Can't?
No worries, we are here to let you know that a polyester fiberglass coating increases durability. And this polyester fiber is 100% recycled. 
Bringing your attention towards the size, it is 36 by 48 inches, and it is not slippery at all. You won't feel this grill mat leaving its place, but it stays in its place safely and collects all the mess. You can roll up and place it even in a small space when it is not in use during the off-season. 
When discussing all the top-level features, how can we forget its heat resistance capacity and, above all, the fire-resistant feature? It can withstand temperatures from 482 to 500 degrees Fahrenheit. 
Sometimes, the grill holders or the grill supporters catch rust, which then sticks to the mat. But this mat won't catch grill marks and stays as new as the original one. For its cleaning, you can choose any option from hand washing or power washing. 
But yes, you may have to compromise on the weight. As it is too light in weight, it is sometimes affected in windy conditions. So we advise you to keep these crucial points in your mind. 
Why love this grill mat?
The mat has high-temperature resistance of up to 500 degrees Fahrenheit.

It's easy to store.

The grill has high durability due to polyester fiber.

It's super easy to clean.
What are some cons?
The BBQ grill mat is too lightweight to question its durability.

It's not suitable in windy conditions.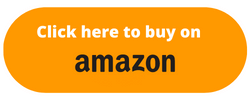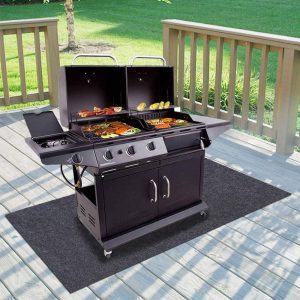 Are you searching for a mat that not just gives extensive coverage to your grills but also absorbs the mess coming on it? You can blindly trust this gas 36 x 47 inches grill mat that is light in weight and with a soft, absorbent material. So it won't let the stains and grease reach the patio surface. 
To give it a good hold, it comprises a non-slip waterproof backing. So it won't leave its place. Moreover, it also doesn't get slippery when grease or any liquid falls on it. 
Here a common question pops into the buyer's mind. 
Do you think that if it doesn't retain the liquid on the upper surface, then the liquid will penetrate to the ground? No, it won't penetrate, but it will become locked in the upper and lower surface of the mat. 
During outdoor grilling, the worst moments are when burning charcoal accidentally falls on the ground or even on the mat. Isn't it so? But this is nothing to worry about when you have placed this BBQ grilling gear under your grilling device. That's so because it won't ignite with the burning charcoal. 
One of its key features is its heavy-duty mat is high versatility. Now you can't restrict your grilling to your decks, but you can now make grilling possible at your garden terrace, patios, and other areas. And this grill mat is versatile to save all of these places from liquid annoyance. 
It is our responsibility to make you aware of the dark points of this product. Therefore, you must know that this grill mat is too light in weight, and that's why it sometimes curls up on the front side. Secondly, it is too thin to withstand the hot burning coal. 
Why love this grill mat?
High versatility

Waterproof backing

It provides an excellent grip for your grill.

It has an absorbent surface.

It's suitable for wooden deck.
What are some cons?
It's thin.

It's light and curls up from the front side.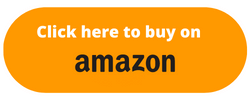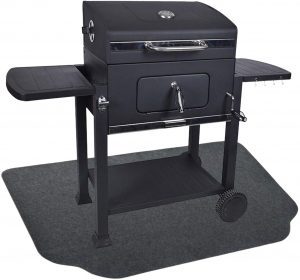 Before reading the review of this product, let's move to the buying guide section for the moment that's by the end of this article, and see which material is best for the grill mat. Well, after coming back, you'll be amazed that this product is also Polyester fiber with a PVC back. So this is the first point that will urge you to go for this product. 
Moving to the other key features, this 36 by 50 inches Fasmov patio mat is oil and waterproof and weighs about 1.19 pounds. So you will find it a good helper in your grilling tasks. But if you find it large according to your grill size, hold a pair of scissors and alter it to your required size. 
Now come towards the cleaning process. There is nothing to worry about cleaning, and you won't need any specific chemical or liquid for washing. 
Simply spray it using a hose, or you can also use your hands to wash it with tap water and dishwashing soap. It's not just a protection for your wooden decks, but it's the best to use on concrete, stone, brick patios and fits best for most grills and griddles. 
Apart from all this, this charcoal-colored grill mat is reusable, so don't spend it buying this product after a short period. After cleaning, you need to store it properly. And it'll quickly get rolled up to avoid using large spaces. 
Why not think for a few minutes before putting this product in your favorites? At first sight, you'll find it too thin to prevent the grease and sauces from reaching the patio and decks. And secondly, it may catch fire and end up with holes in it. 
Why love this grill mat?
It's a lightweight but long-lasting BBQ mat.

The mat is suitable for a variety of surfaces.

It's easy to clean.
What are some cons?
Not thick enough to prevent the stains from reaching the deck.

It can become a victim of wind.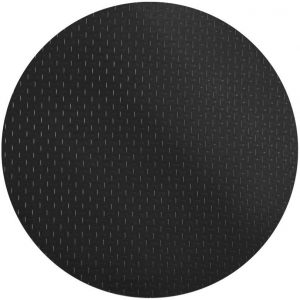 In a variety of countless amazing colors, the black shade has a separate charm. And when this color comes in the grill mats, this elegance becomes doubled. The eighth product that we are going to discuss is from RESILIA, and it is a 36 inches large-sized round under-grill mat.
We are sure this round shape will give a chic look, and you will feel a new change in your grill accessories. Moreover, the geometric print is also a thing that makes this grill mat preferable to all the above-reviewed products. 
It's about the appearance, now moving forward towards the key features. This grilling mat is fire and heat-resistant, so if charcoal accidentally falls on the mat, it won't become damaged. The flexible PVC vinyl is to protects the floor from rust, stains, and grease. As it is made of high-quality polypropylene, you must not doubt the quality of this grill mat. 
Furthermore, PVC vinyl is phthalate-free and DINP-free. So this product comes in the category of eco-friendly mats that don't even contain Prop 65 regulated contaminants. So is there any reason for not adding it to your essentials for this month? 
Don't think if it is round-shaped; you can only use it for circular grills. There is nothing wrong with using it under other shaped grills. 
Most buyers face the problem that it traps water underneath, so your decking may be at risk. And after a few uses, it will start losing matte finish and stars, giving a glossy look. Apart from this, as it is 4.49 pounds in weight, you will find it heavier than all the other reviewed products. 
Why love this grill mat?
The grill is highly fire-resistant.

It's environment-friendly.
What are some cons?
It's too heavy.

It traps water underneath.

The matte finish of the mat might not last long.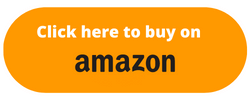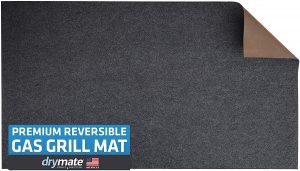 Reviewing this product at the tenth number doesn't mean that it lasts according to the features and quality. This Drymate premium reversible gas grill mat is 30 by 60 inches and just 2 pounds in weight.
 As you can see in the product title, it is reversible to use it from both sides. Both sides can equally trap the liquid, grease, and other mess. It's because there is a waterproof layer in between the upper and the lower surface. 
Moreover, the top and bottom sides contain an absorbent layer made with non-woven polyester fabric. And the thickness of both these layers is about 0.13 inches. So this is enough to trap the liquid inside. One side is brown, and the other is charcoal to give you double color in a single product. 
If you find wrinkles when receiving the product, don't doubt the quality of the mat. These wrinkles will relax after a few uses. And this USA-made grill mat is both phthalate and BPA-free. Undoubtedly, it's a masterpiece to use on deck and patios. 
Let us tell you that this Drymate durable grill mat may saturate when it rains, and the black color also fades away, giving you a greyish black color in the end.
Why love this grill mat?
Double colored

Reversible

Absorbent fabric
What are some cons?
It can stay wet when it rains.

The color might fade away.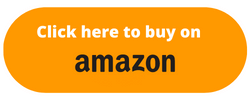 How to Buy the Best BBQ Mats: the Buying Guide
Not everyone is a ninja in picking the best grill mat. And for beginners, it is not a piece of old tackie to opt for a mat with all the top-notch features. 
So, to ease this process, we've designed a complete detailed buying guide for you. Before moving towards the review of products, look at these factors to become aware of what to look for when buying the grilling mats. 
Material that Sits Perfect
When choosing the grill mats, the material is the most necessary point you must keep in mind. And as you are going to use these mats under the large grills, the material must be fireproof and withstand the high exposure of heat.
Undoubtedly, there is an excellent variety in the material, but not all are worth buying. In most cases, polyester fiber, polyvinyl chloride, and PTFE are considered the most suitable options. But some mats are PFOA-free, BPA and Phthalate-free. So they are also friendly to nature. 
Let's suppose you succeed in buying a top pick, but what if it is smaller in size or just equal to the size of your grill? Undoubtedly, it would be useless. 
Hence, to avoid all this, you must go for a grill mat about four inches larger from your grill. And if you find one with more coverage, there is nothing good than this. So it would help a lot if you measured the size of the grill to get the right-sized mat. 
Who isn't aware that BBQ grill mats face the high heat coming down from the grills? So you can say any grill mat is the best one if it claims to be 500 F to 600 degrees Fahrenheit heat resistant. So always go with the mats that can bear temperatures up to 500 degrees. 
Before putting your hands on any particular mat, keep in mind that a grill mat is not just to prevent fires. But it is also to protect the surface underneath from getting in touch with too much heat. So always look for a grill mat that fully protects your wooden patio surface from the harsh effects of heat. 
Apart from this, many other factors like mat thickness, cost, durability, and several mats in a single pack. We are sure you can now decide which product is up to mark and which to opt for your grill. 
FAQs about Best Grills Mats
Do grill mats really work? 
If you haven't used grill mats ever, you will undoubtedly find them a game-changer. They'll cover an ample space and absorb all the grease, oil, and other mess, thus preventing them from reaching the surface of the patio, deck, or even grass. In this way, you won't need to wash the surface underneath. 
What is the best mat for fireproof grilling? 
The answer to this question is "RESILIA – Round Under Grill Mat." Put your hands on this product and have a safe grilling experience with a fireproof grill mat. 
How to clean the grill mats? 
There is nothing ticklish in cleaning these mats. Just use dishwasher soap or simply rinse them with tap water and set them aside for drying. 
What is the best grill mat for a concrete patio? 
Among a wide range of options, GRILLTEX is the best grill mat for a concrete patio. The most inspiring feature that makes this cooking and baking mat advantageous to others is the non-stick coating to prevent food from sticking and PFOA-free material. 
Final Verdict on the Best Grill Mats
We are as happy as Larry to know that you can now pick out the most competent and worthy option for you at the end of the day. All the products reviewed in this content are lavish with awe-inspiring features. 
Some are small to medium size with a rectangular shape, while some are large-sized and with a round shape. 
Some are waterproof, and by the same token, some are heat resistant. To cut a long story short, there is a comprehensive collection of unique products. 
Just keep your requirements in your thoughtfulness and pick the best grill mats for fireproof grilling on any surface. And yes, don't forget to use the review section to let us know about your experience with the best grill mat. Your remarks will mean a lot to us!
universitygrill.net is a participant in the Amazon Associate program and will earn from qualifying purchases.